13 July 2021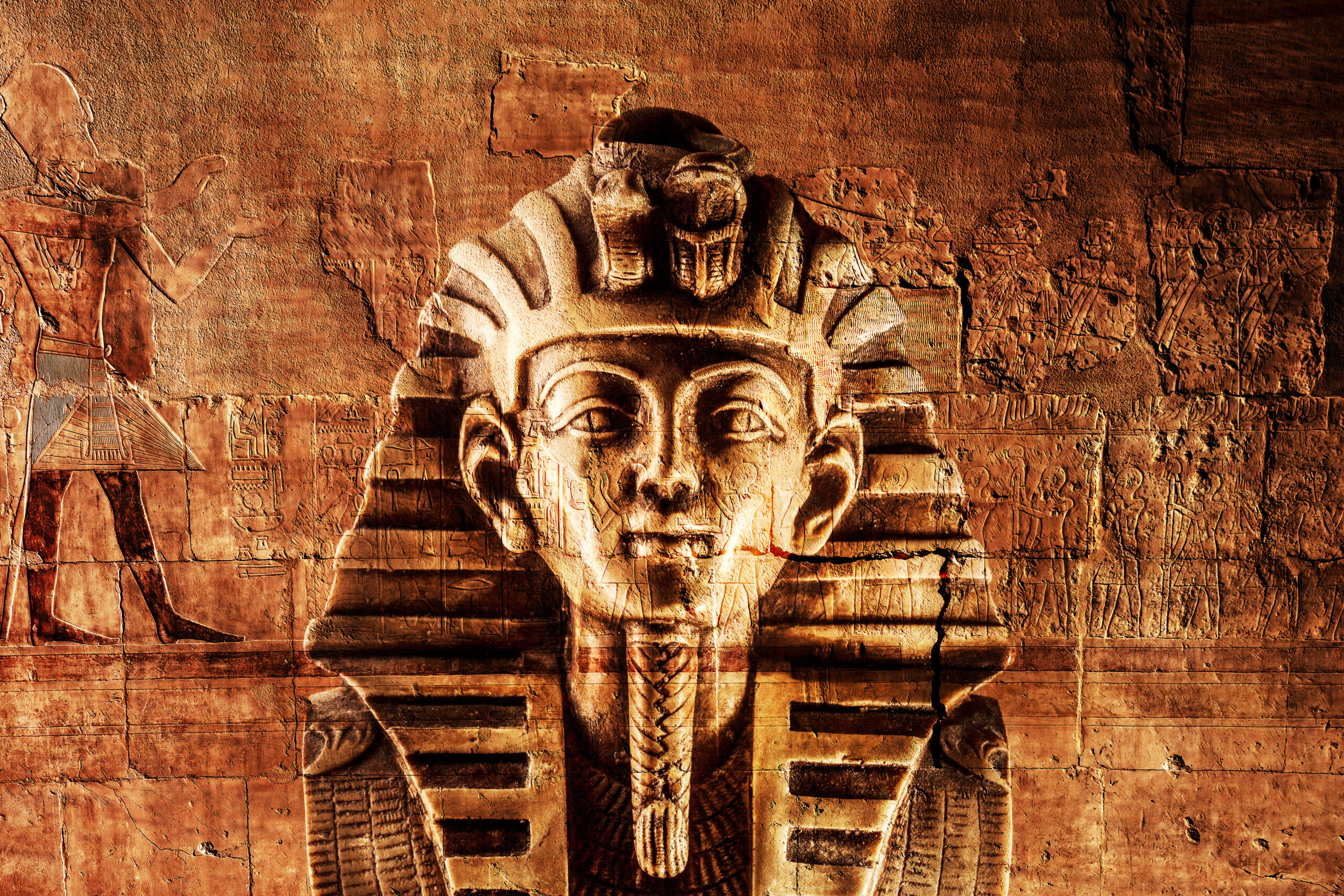 Stone pharaoh tutankhamen mask on dark background
Polish scientists have discovered that the mummy in the collection at the National Museum in Warsaw contains a pregnant woman's body. Until 2016, the mummy was thought to hide the body of the male ancient priest Hor-Djehuti. The finding of the Warsaw Mummy Project is the only known case of an embalmed pregnant individual.
Pregnant mummy
Researchers of the Warsaw Mummy Project revealed their discovery in the "Journal of Archaeological Science" on Thursday, 28 April 2021. After a radiological examination, they concluded that an ancient mummy that is said to have been found in royal tombs in Thebes contains a pregnant woman's body. Researchers claim that a mummified woman was part of the elite of the Theban community. She was carefully mummified and equipped with numerous amulets. After a closer examination, researchers concluded that the woman died when she was between 20 and 30 years old, at 26-30 weeks pregnant.
A little foot 
The mummy – as scientists estimate – dates back to the 1st century BC. It was brought to Poland around 1826, thanks to Stanisław Kostka Potocki, the minister of education and an enthusiast of creating an antiquity collection at the emerging University of Warsaw. According to XIX century documents, it was believed that there was a "mummy of a lady" inside the sarcophagus. However, in the interwar period, scientists managed to read the hieroglyphs on the sarcophagus that indicated its owner – the priest Hor-Dzhuti. This has misled scientists for decades to come.
Only in 2016, scientists proved that the mummy was a woman. Later, as Dr Marzena Ożarek-Szilke –one of Warsaw Mummy Project researchers – claims, during analysing mummy scans with her husband, Stanisław, they spotted something that appeared to be "a little foot". Finally, after dozens of hours of examination using various filters and scans, it was possible to see the entire foetus in more detail.
A careful examination
The discovery was made as part of the interdisciplinary Warsaw Mummy Project. It was founded in 2015 by a group of archaeologists and bio-archaeologists from the University of Warsaw. Researchers examine human and animal mummies from ancient Egypt stored at the National Museum in Warsaw.
Some of the research techniques they use include computed tomography, X-ray pictures, dactyloscopy, podoscopy, and macroscopic analysis of mummification methods and the state of tissue preservation. They also use laboratory tests requiring invasive techniques necessary to collect small amounts of tissue, like laparoscopic methods, to provide information about the diseases mummified people suffered. Thanks to the latest radiological techniques, it will be also possible to identify objects hidden between bandages.
What's next?
Now, scientists will try to explain the cause of the woman's death. Some tissues retain traces of the woman's blood, and scientists plan to analyse its composition, as some toxins can be detected even today.
Warsaw Mummy Project researchers claim that the mummy provides many innovative research possibilities. This discovery can bring new insights on the under-researched aspect of "ancient Egyptian burial customs and interpretations of pregnancy in the context of ancient Egyptian religion.[1]" Researchers also emphasise that a new approach in studying mummies is necessary –  many of them do not match their coffins.
The core of the Warsaw Mummy Project team is Dr Marzena Ożarek-Szilke – an Egyptian archaeologist, bioarchaeologist and palaeopathologist, a member of the Polish Society of Anthropology; Kamila Braulińska – an archaeologist, archaeological photographer; Dr Wojciech Ejsmond, an Egyptian archaeologist; Stanisław Szilke and Marcin Jaworski.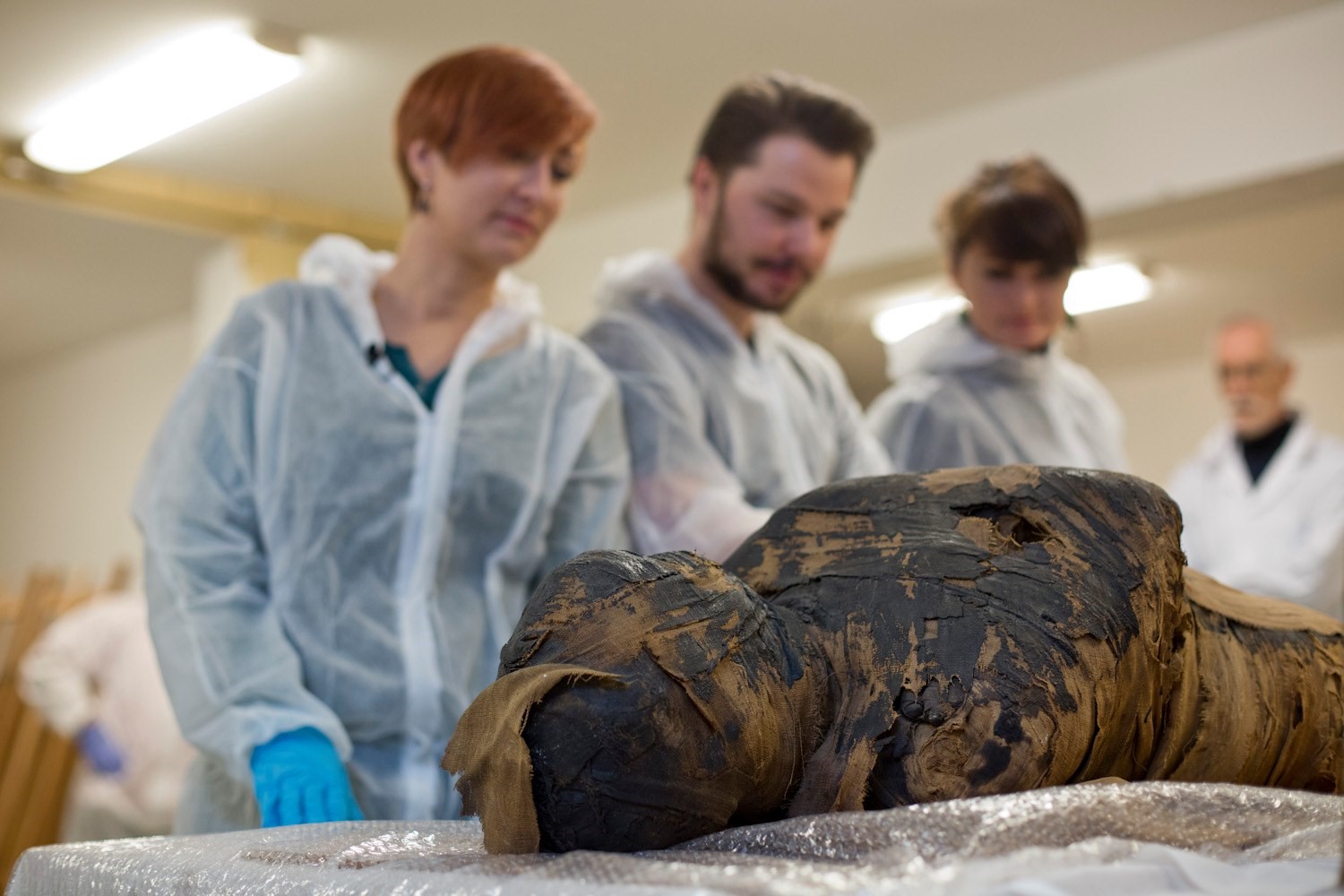 FOT. Facebook @warsawmummyproject
More:
[1] W. Ejsmond, M. Ożarek-Szilka, M. Jaworski, S. Szilke, A pregnant ancient egyptian mummy from the 1st century BC, "Journal of Archeological Science", 28 April 2021, https://www.sciencedirect.com/science/article/abs/pii/S0305440321000418
FOT.: © merydoll/Adobe Stock