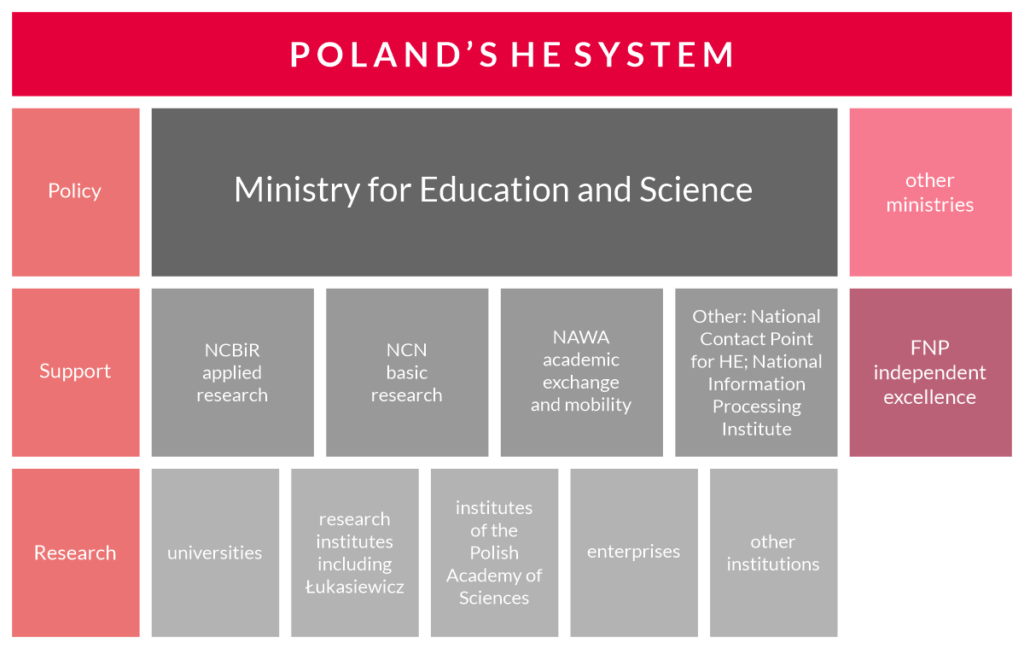 THE MOST IMPORTANT POLISH INSTITUTIONS IN THE FIELD OF SCIENCE

In the education system in Poland, higher education institutions are divided into university-type and non-university-type higher education institutions:
A university-type higher education institution conducts research activity and has the A +, A or B + research rating in at least one scientific or artistic discipline, provides first-cycle and second-cycle programmes or long-cycle programmes, and may also provide education for doctoral students;
A non-university-type higher education institution is an institution which does not fulfil the criteria for a university-type HEI and offers only practically oriented programmes. It provides first-cycle programmes and may also provide second- and long-cycle programmes, as well as specialist education.
A crucial component of the scientific sector in Poland are research institutes. This group comprises the following types of entities:
scientific institutes of the Polish Academy of Sciences (77),
research institutes (76),
international research institutes (2),
other scientific institutions (54).

According to Statistics Poland (GUS), state budget spending on higher education amounted to 0.8% GDP and on science – 1.7% GDP in 2018.

In the period 2012–2019, Polish scientists won 31 grants funded by the European Research Council.

In the academic year 2018/2019:
392 universities operated in Poland, the majority were non-public universities (248);
public universities offered 5,214 degree programmes, non-public universities – 1,529 degree programmes, and church universities – 51 degree programmes;
PhD was awarded to 5,945 persons, the post-doctoral degree – to 1,894, and the title of professor – to 481 persons.

Patents:
The Polish Patent Office granted 2,906 patents and 769 protection rights in 2018. The most successful universities were Lublin University of Technology (139 applications for patents and utility models) and the West Pomeranian University of Technology in Szczecin (106 patents and utility model protection rights);
The European Patent Office granted Polish scientific and research institutions 231 patents in 2019 (out of 469 applications, which amounts to 12.2 applications per 1 million inhabitants). The largest number of applications were submitted by: Ryvu Therapeutics S.A. (8), the Jagiellonian University (8), 3D Gence SZ POO (7), the Silesian University of Technology (7), and Adamed Pharma S.A (5). Most applications concerned the fields of pharmacy, transportation, thermal processes and equipment, and medical technology.
Ever more foreign students and foreign academic teachers at Polish universities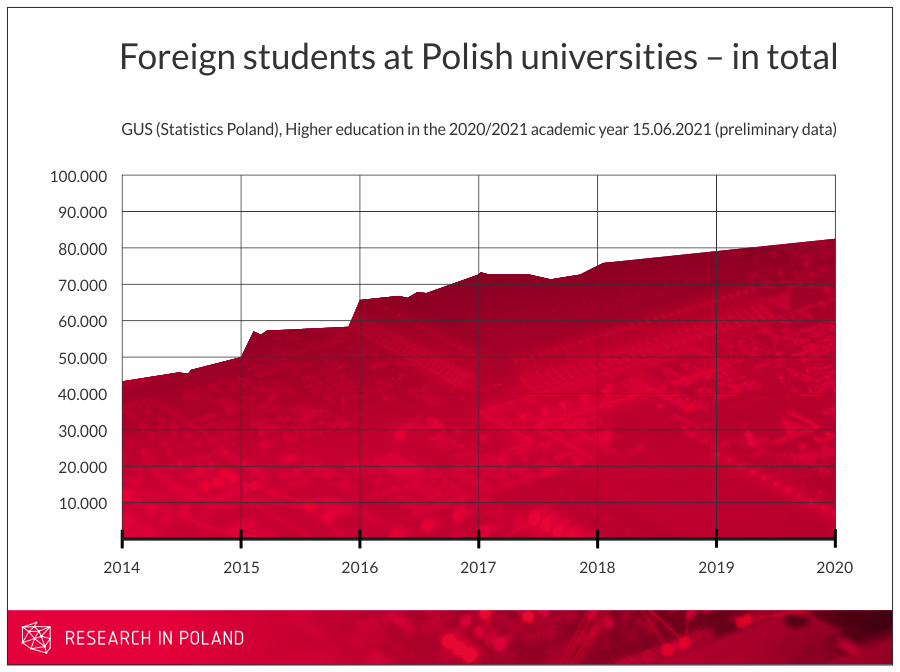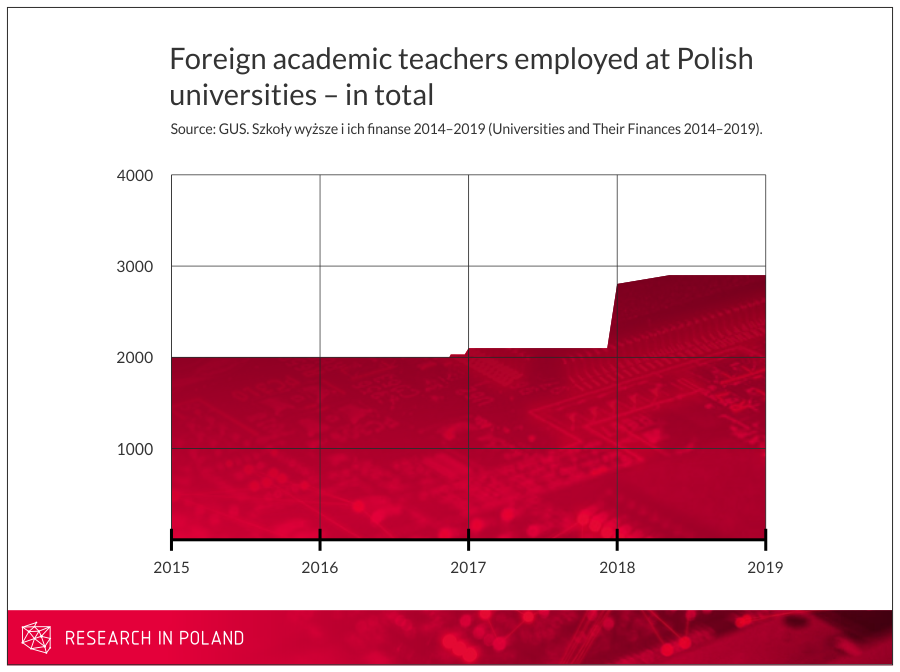 The current organisational and legal basis underlying the Polish system of higher education and science is the Act of 20 July 2018 on Higher Education and Science (Journal of Laws from 2020, item 85, consolidated text from 20/01/2020) along with the implementing acts.
The analysed data refers mainly to the period in which the previous legislation was in force, i.e. the Act of 27 July 2005 on Higher Education and Science (Journal of Laws from 2007, item 2183, consolidated text from 28/11/2017).
Further information on the system may be found on the websites: