National Centre for Research and Development is the largest R&D funding agency in CEE in terms of diversity of activities, financial resources, territorial andinstitutional outreach. NCBR helps R&D teams and tech companies to grow.
As the govt-based agency NCBR performs tasks of the Intermediate Body (under the Ministry of Development Funds and Regional Policy) of EU operational programmes. One of them, the Smart Growth Operational Programme is EU's largest instrument which finances R&D and innovation. More than PLN 50 bn has been allocated for R&D support to date by NCBR.
By co-financing innovative projects of entrepreneurs and/or scientists NCBR reduces risks of R&D projects. NCBR provides funding e.g. via grants scheme (it's direct funding with non-returnable subsidies; for instance "Fast Track" programme, international and bilateral programmes) or via seed funds (indirect funding with non-returnable subsidies). The latter scheme is run under the BRIdge Alfa programme. It combines public funding (80% of the project value) with business experience of private funds partners and private investors. The investment vehicles – so called Alfas – are designed to enable market entry for innovative projects: carry them through the proof-of-principle and proof-of-concept phases by providing them with funding, business and legal assistance. NCBR has allocated ca. 0,5 bn euros for this purpose. One entity (startup-to-be, startup) may receive up to 200 000 euros.
56 beneficiaries have received ca. PLN 1,4 bn of subsidies via the Bridge Alfa Program. Until now they have invested in about 550 innovative projects. One of our projects is NIF: NCBR Investment Fund ASI S.A. It is a co-investment venture capital fund run by the National Centre for Research and Development. The fund specializes in investments in small and medium-sized enterprises (SMEs) that are in their growth or expansion phase, commercializing the results of research and development (R&D&I).
The annual investment budget of the Fund is over PLN 100 million, the value of a single investment is PLN 3-64 million.
Among NCBR's beneficiaries one may find companies such as:
CD Projekt – global gaming industry giant, known mostly for "Witcher" game series,
VIGO System – a world-leading manufacturer of uncooled infrared photon detectors, an official supplier of subassemblies for NASA,
ADAMED – one of the biggest Polish pharmaceutical companies, which products are currently available in 65 markets.
Photon – a startup, who has successfully developed and commercialized an interactive educational robot for children, the first of this type in the world;
XTPL –  a tech company developing & commercializing a globally innovative technology that enables ultra-precise printing of nanomaterials;
EKOENERGETYKA – a small tech company that has developed and commercialized high power charging solutions for electric passenger cars, buses and HD vehicles, with over 20 European cities as customers;
Advanced Protection Systems – a tech company focused on preventing the threat posed by UAVs, which has developed and commercialized a unique multi-sensor system for detecting and neutralizing drones.
For more information visit:
You are more than welcome to send your inquires
to info@ncbr.gov.pl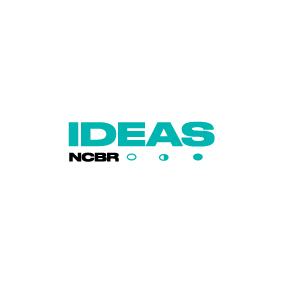 IDEAS NCBR Sp. z o.o. is a scientific and research centre operating in the field of artificial intelligence and digital economy, whose mission is to support the development of these technologies in Poland by creating a platform connecting the academic and business environment. Our goal is to build in Poland the largest, friendly to conduct innovative research platform, to educate a new generation of scientists focused on the practical application of the developed algorithms and their subsequent commercialization in the industry, finance, medicine and other branches of the economy. The highest substantive level of the implemented projects guarantees the possibility of cooperation with world's authority scientists.
For more information visit:
You are more than welcome to send your inquires to biuro@ideas-ncbr.pl